Outdoor Lighting Services in St. Simons & St. Marys, GA
Let us give you a free, personalized consultation.
Outdoor Lighting Services For Coastal Georgia
Outdoor lighting is a great way to boost a home's curb appeal. According to recent estimates, a Georgia homeowner may get up to a 50% return on the installation of landscape lighting. Whether you're building a system from scratch or servicing existing lights, count on us for the fastest and friendliest service in the St. Mary's area.
Here at Full Moon Lighting and Electrical LLC, we specialize in a range of landscape lighting techniques. If you can't find the right type of lighting for your home or commercial property, get in touch with us to learn about our customized installation services that include the following.
Uplighting. When properly placed, these lights will accentuate landscaping features such as statues, trees, and fountains.

Downlighting. Here, landscape lights face downward, shining on benches, rooflines, paths, and more. Our downlighting installation services are often requested for safety and aesthetic reasons.

Grazing. This type of lighting accentuates the design elements already existing within

textured walls

.

Path lighting. Well-installed path lights illuminate walkways and pathways, keeping family members, employees, clients, and guests safe.
There are numerous ways to light up your surroundings. For instance, moonlighting in St. Simons Island, GA illuminates architectural features and makes properties safer at night. Call or click to learn how our team can install lights on houses, buildings, trees, walkways, and much more.
Landscape lighting adds a unique dimension to your property. It opens up outdoor space for enjoyment in the evening. With a little planning and imagination, landscape/outdoor lighting can enhance the beauty of the outdoors by drawing attention to colors and shapes not seen in daylight. It also offers security at night around your home and property.
One of our specialties is "moonlighting" which mimics a full moon on a clear night. It's a very subtle lighting to set the mood for a great evening on your property. We climb high into the tree canopy so you don't see our fixtures.
Full Moon Lighting & Electrical, LLC offers outdoor lighting design, installation, maintenance, and repair.
A Comprehensive Selection of Outdoor Lighting Services for Savannah, St. Mary's, and St. Simons Property Owners
Our lighting experts don't just offer the area's best customization and installation services. They provide a full range of solutions to make properties safer and more beautiful. Our durable, customizable, and reliable landscape lighting creates an inviting glow while protecting the spaces you use most.
Maintenance Services for Years of Worry-Free Use
Like other home and commercial landscaping design elements, lighting needs occasional repair and maintenance. Our Savannah area landscape lighting specialists will evaluate your illumination needs and consider them when creating a service package. With scheduled upkeep and occasional service, there's no need to worry about unexpected repairs and burned-out bulbs. Schedule your inspection or seasonal maintenance visit today.
Why Local Property Owners Choose Us for Landscape Lighting Installation, Service, and Repair
Our locally owned and operated business is run by lighting professionals who specialize in the mechanics and design of landscape lighting. We'll take property owners' ideas and turn them into functional, beautiful lighting designs. Our teams know how to accentuate a home or building's best aspects, and we'll treat your property as if it were our own.
Customers can rely on us to provide accurate estimates, efficient service, and much more. Reach out to us today for additional information on the lighting fabrication and installation process or to learn how our services can illuminate your world.
Reese grew up in a small town in South Georgia around agriculture, turf farms, and gardening so his love of landscaping has been life-long. He furthered his education by earning a degree in Horticultural Science from Florida Southern College. There is nothing he enjoys more than providing his clients with fine service and helping them showcase their properties with outdoor lighting.
As a fourth generation small business owner, Reese learned the art of customer service from his parents and grandparents as he helped in the business that his family has owned and operated since 1910. Reese's desire to go the extra mile to satisfy his clients and to meet their needs shows in how he treats his clients and how he runs his company.
Reese says, "I wanted to start a outdoor lighting company that would offer the best in customer service and products to our clients. I have seen our business grow quickly, and I believe that is due to the quality that we offer. We aim to give our clients the very best in outdoor lighting so that their properties are as captivating at night as by day."
This combination of education, experience, and quality customer service is why Full Moon Lighting & Electrical, LLC is one of the leaders in the outdoor lighting industry.
Not only does the Haley family keep growing with girls, but Full Moon has birthed a new division with Full Moon Air Conditioning. & Heating. We are offering a free outside unit coil cleaning for our FML customers. Check below to claim.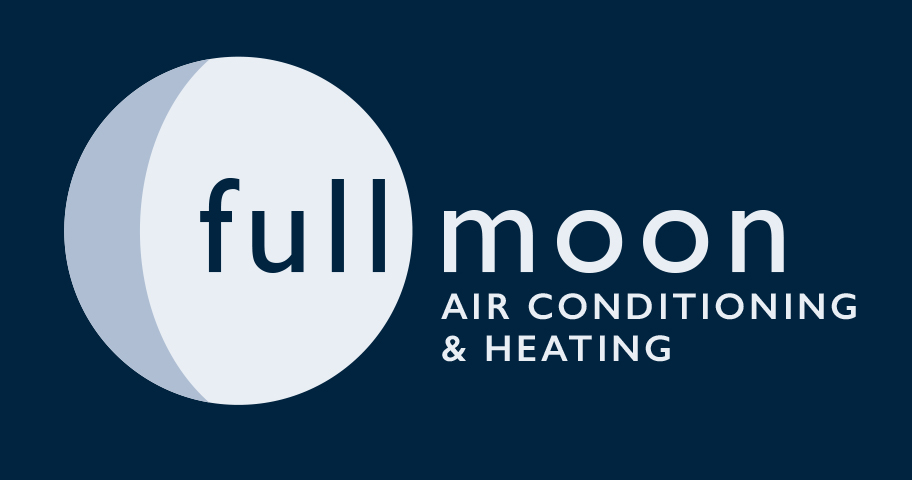 Landscape lighting adds a warm, welcoming touch to any outdoor environment, and we are proud to provide the area's property owners with the highest possible level of service. When you have questions, we have answers. Email us, contact us via our online form, or call today to schedule an estimate.